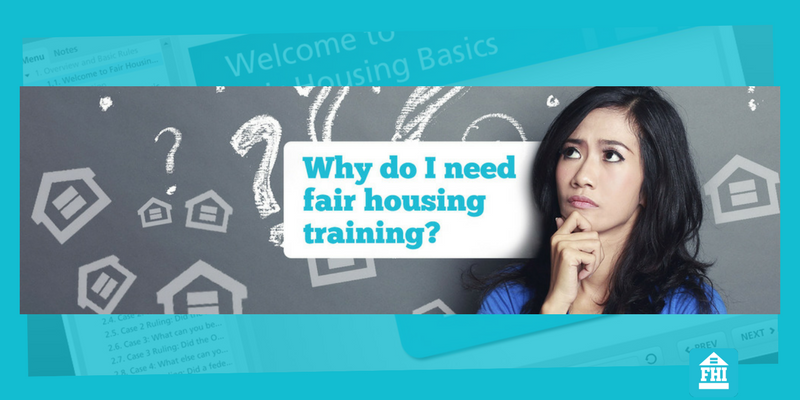 Why You Need Our Fair Housing Training
Fair Housing and fair housing training are becoming an area of ever-growing importance and concern for management companies, housing authorities, trade associations, government entities, and individuals across the country. There are now over twenty-five thousand fair housing complaints filed every year. Civil penalties for fair housing violations cost companies, organization, and individuals tens of millions of dollars every year. The Department of Justice raised the maximum civil penalty for fair housing violations in 2014. No one can afford to be behind the curve when it comes to thoroughly understanding fair housing requirements and compliance practices.

At The Fair Housing Institute, Inc. we are dedicated to making sure that everyone has easy access to quality and cost-effective fair housing training that can save you and your company from being on the wrong end of a fair housing violation. While many fair housing complaints get dismissed, it still can be a lengthy process consuming your time, money, and create bad publicity for your community that can affect your future business. Remember fair housing is not just a set of guidelines, it's the law! Proper training can help to protect you and your company.
So why do you need our fair housing training? Well, to be honest, there are more answers to this question than we can count. If we had to sum it up our answer would be this: Lack of fair housing education and violations can cost your company money and time, can cost individual employees money and time, and could even cost you your job!
Ready to move forward? Contact us today for more information on Fair Housing online training for your team.