Fair Housing Vision for 2020
February 12, 2020 @ 2:00 pm

-

3:00 pm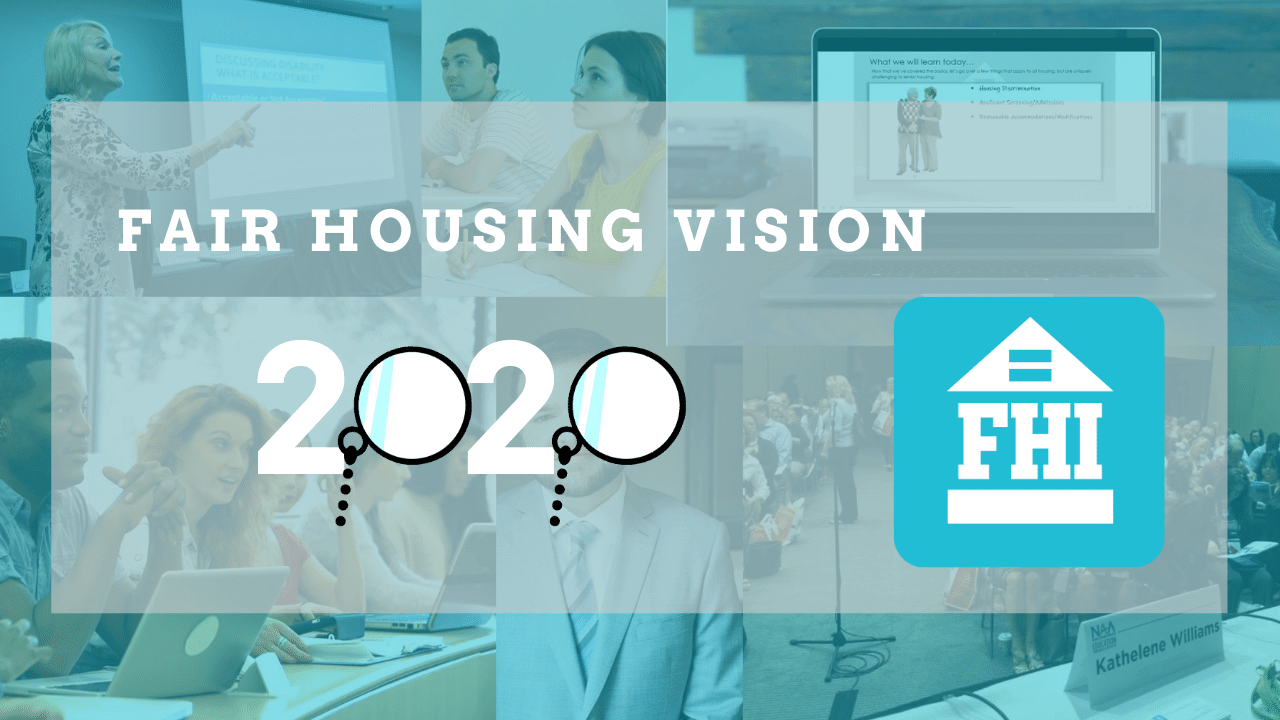 Another complimentary webinar brought to you by The Fair Housing Institute
If a resident with a disability asks you to waive transfer or early termination fees, change credit requirements, or include different factors when you apply your minimum income criteria, what should you do? We will review the current status of the law for housing providers' who receive a request for a reasonable accommodation that may look more like a financial accommodation.
HUD's referral to the FTC of the websites that "certify" assistance animals.
Congress failed to reauthorize VAWA – what does that mean for housing providers?
The beginning of a new decade is a good time to conduct a review of your fair housing policies, procedures, and forms – what does your property need?
HUD's new notice on assistance animals.
Register Today!