Criminal History and Occupancy Policy – The Impact of Disparate Impact
September 19, 2019 @ 2:00 pm

-

2:45 pm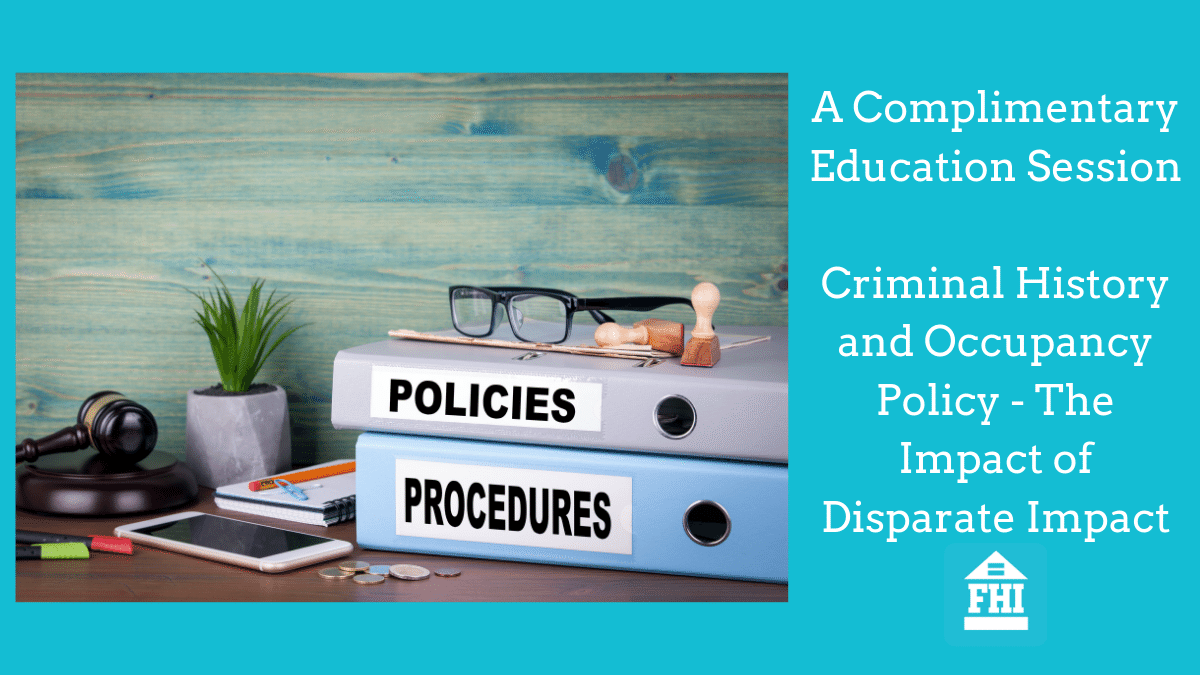 Another complimentary webinar brought to you by The Fair Housing Institute
In this webinar we will cover:
HUD's has proposed new regulations in an effort to relieve housing providers from their anxiety about disparate impact. Should you be relieved?
A two persons per bedroom occupancy policy may not withstand a disparate impact analysis. If not, what type of policy will?
Four recommendations for developing a criminal history policy that will avoid a fair housing challenge.
Date: Thursday, September 19th, 2019
Time: 2:00 pm – 2:45 pm EST
Speaker: Kathi Williams
Register Today!